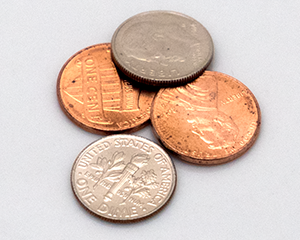 22 CENTS A DAY TO HELP SAVE VETERANS
Every day 22 Veterans suffering from PTSD commit suicide.  The 22 a Day movement has been spreading rapidly, and in response the Veterans Relief Fund at Military Brats, Inc is challenging our own.  The challenge is simple: donate 22-cents per day for 22 days to the Veteran Relief Fund.  Accept the challenge, then challenge your friends and family. It might be fun to pour an ice bucket over someone's head to raise awareness for a cause, but we're providing a quick and simple way for you to get involved in this project (without getting wet!).
Together, we could help save lives.  It's time to put meaning to the phrase "Support our troops!"  Sometimes helping with something as small as an overdue bill can be enough.  This is where the Veterans Relief Fund can make a difference. By contributing, you help us alleviate just a bit of that stress for a veteran on the brink of suicide.
Click the "Donate" button to do your part.  Your small change could help change the life of a veteran in need.  Be sure to add the hashtag #22Centsday when you challenge your friends.
Military Brats, Inc. is a 501(c)(3) non-profit organization.  Donations are tax deductible to the extent current IRS regulations allow.